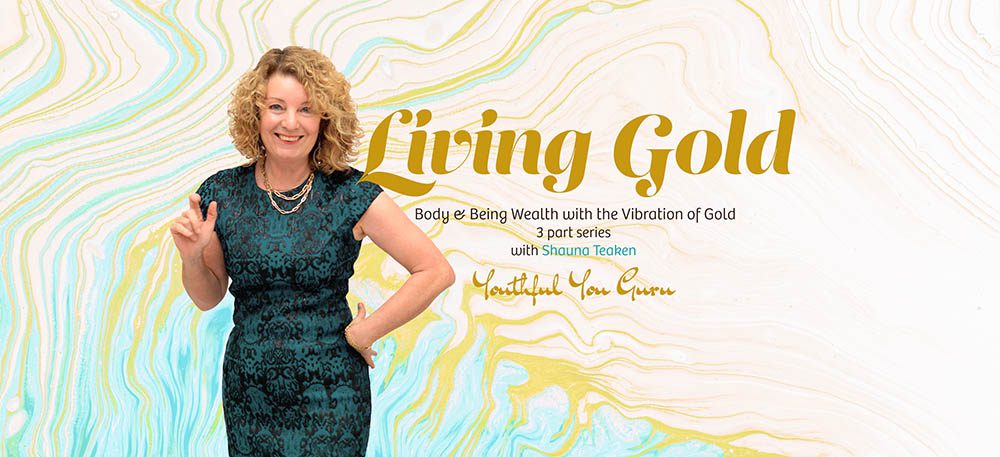 Body & Being Wealth with the Vibration of Gold w
ith Shauna Teaken
What if generating & having money is not only easy, it includes being healthy, the thrival of the earth and contribution to others?
 What if there were just 3 simple steps – so simple that 99.9% of people won't be bothered doing them?
There's a completely different reality available right now if you are willing to make the jump.
I've already gone – like to join me?
Pre-Requisite: Youthful You 21 Days Energy Activations.
Translation available in:  Czech, Hungarian, Japanese & Spanish
3 part series of 1.25 hour zooms (live & recorded for download later)
USA & Europe: 27, 28 & 29th  September
Australia & Japan 28, 29, & 30h September
This class is only available to those who have already chosen the "Youthful You – Daily Energy Flows Activations Series"
You can purchase this here- If you have already purchased this class please login below
Bio
Shauna Teaken began working in the health and fitness industry in the late 1970's.  Having guineau-pigged most diet/exercise/personal growth systems on her self, she has a light hearted yet surprisingly effective approach to joyful living with youthful vitality that goes beyond the expected.