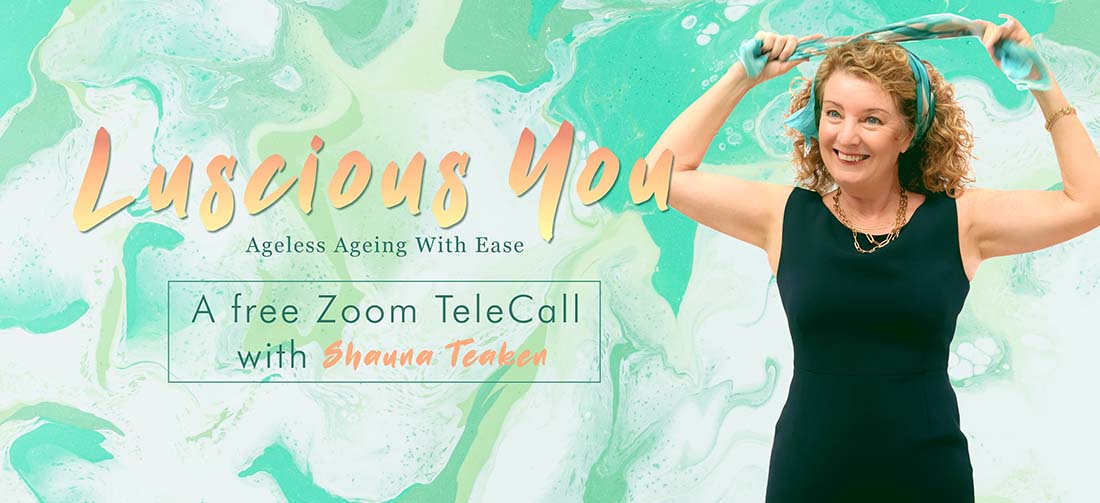 What if your body could be as youthful and joyful as you are inside?
Are you younger than your skin says you are?
What if Youthing is more fun and delicious than anything you can imagine?
Luscious You Ageless Ageing with Ease
Free Zoom
with Shauna Teaken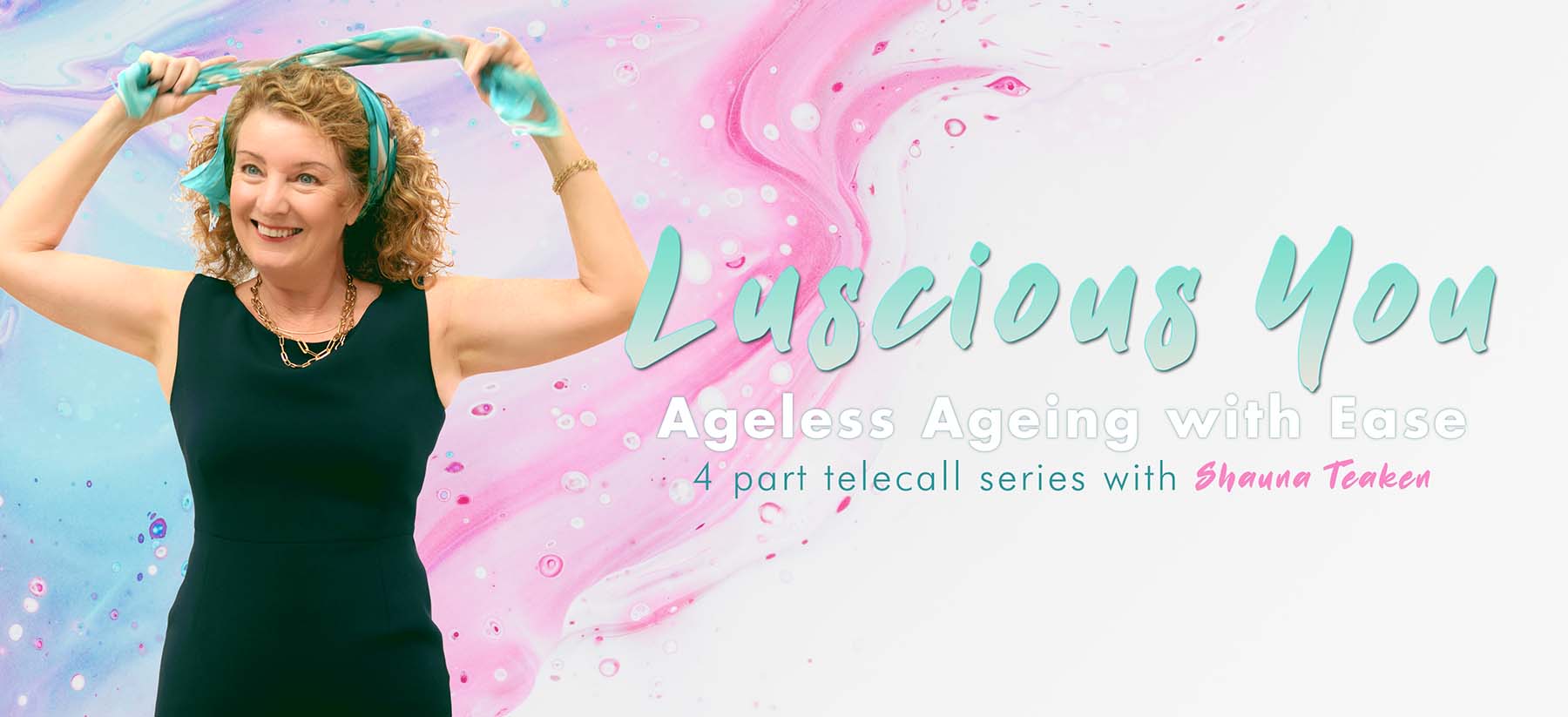 Luscious You – 4 Call Series
Maybe "Luscious You" sounds a little bit naughty, a little bit exciting!
This 4 part telecall embraces the connection between enjoying the pleasures of life and the youthfulness, vitality and health of your body.
WARNING!
Unfortunately, it's almost impossible to begin rejuvenating your body without side effects. We apologise that your money flows, relationships & enjoyment of life may also expand in rather surprising and pleasant ways during and after taking this series.
Over the 4 sessions, we'll run the Energy Flows activations, clearings and processes of Shauna's approach to Ageless Ageing, which are deeply relaxing and yet energising.
It's very much a pragmatic, dynamic series, and you'll have a library of audios of the Energy Flows to exponentialise the dormant anti-ageing systems in your body, and keep the flow of vitality and health flowing. You can use them any time to relax, sleep better or revitalise at any time of day.
Shauna Teaken has a very different way of approaching body rejuvenation or "Youthening"
which may just kick-start a tsunami of pleasant possibilities for you.
What if "being good" (with diet, exercise and all that) had nothing to do with having a luscious life and body?
4 Tuesdays from August 18 at 11am CEST  
6 Payment Option for full series
This 2 part extension telecall will take what we have already created to the next level!
2 Tuesdays from September 15th at 11am CEST  
Bio
Shauna Teaken began working in the health and fitness industry in the late 1970's.  Having guineau-pigged most diet/exercise/personal growth systems on her self, she has a light hearted yet surprisingly effective approach to joyful living.