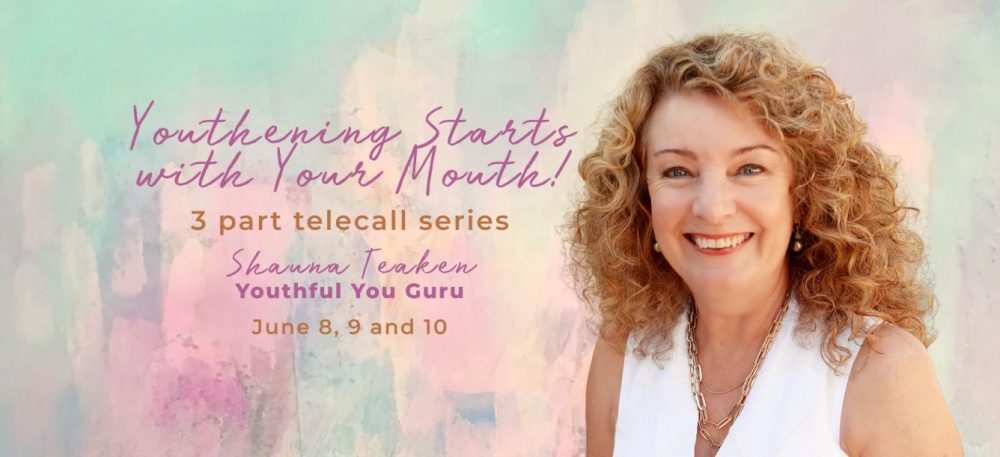 .
Youthening Starts With Your Mouth!
We eat with our mouth, express ourselves, smile, sing and rage through the mouth.
It's an intimate, private place and the source of much judgement.
It's a vulnerable place for injury, abuse and the deterioration of ageing.
And as we know, 80% of any disease or disorder in the body can be traced to the mouth.
What happens when you restore health to the mouth, teeth and gums? When you change what you are saying and thinking?
The whole body can begin to heal itself, generating fresh skin, hair, bones and organs, and most of all – youthful exuberance and vitality.
A recorded zoom telecall 3 part series, together with Youthful You Energy Flows Activations and clearings.  Includes replays and recordings, and the Youthful You private facebook group.
This class is only available to those who have already chosen the "Youthful You – Daily Energy Flows Activations Series"
You can purchase this here - If you have already purchased this class please login below.
Bio
Shauna Teaken began working in the health and fitness industry in the late 1970's.
Having guineau-pigged most diet/exercise/personal growth systems on her self,
she has a light hearted yet surprisingly effective approach to joyful living.