Up to 80% of disorder and disease in the body can be traced to issues in the mouth.
The mouth is the gateway – your teeth and gums will always let you know the health of your body and if your teeth and mouth are not taken care they can contaminate the rest of your body!
On a more-than physical level, issues with the mouth are representing where you are not free with the rest of the body, and what you are doing in your life.
The mouth is where millions of energies get stuck – around choices, judgement, doubt, fear, trauma and not moving forward with life.
So when you begin to clear the physical, emotional, mental, spiritual and energetic blockages, the health of the whole body benefits.
With Happy Mouth™  Generative Energetic Dentistry, we have activations for physical systems in the body to take care of the gums, rebuild broken or chipped teeth, grow new teeth, saliva, lymph, bone and more.
We also have hands-on body processes for things like clenching and grinding and TMJ problems.
We call Happy Mouth a "Youthening System" and we actually have a Youthening System activation point.
We also have activations for more awareness and insight, and for receiving more and responding appropriately.
Our classes are for people who would like to learn the system to use on family and friends, and have family or friends apply the system to them.
But we also have many people who attend class to become Happy Mouth Practitioners, and have clients come for sessions.
*Please note, Happy Mouth is not a self-activated system, another person must touch the points on you head for the activations to occur.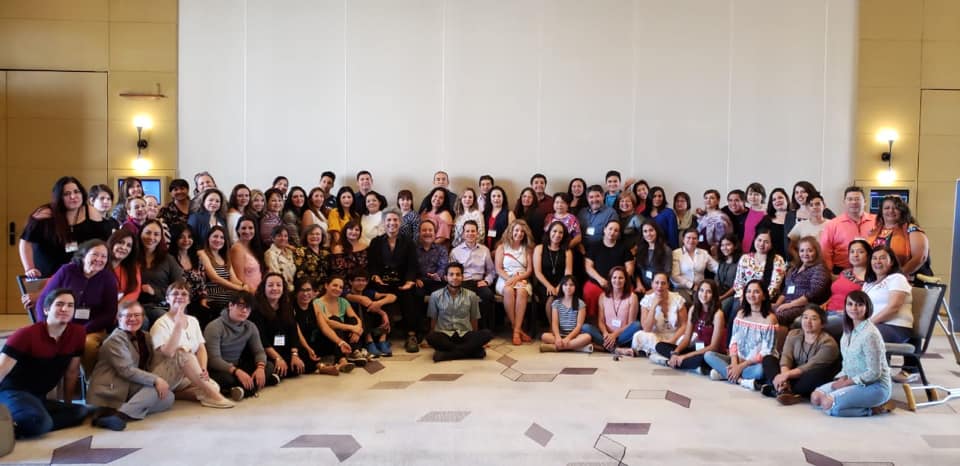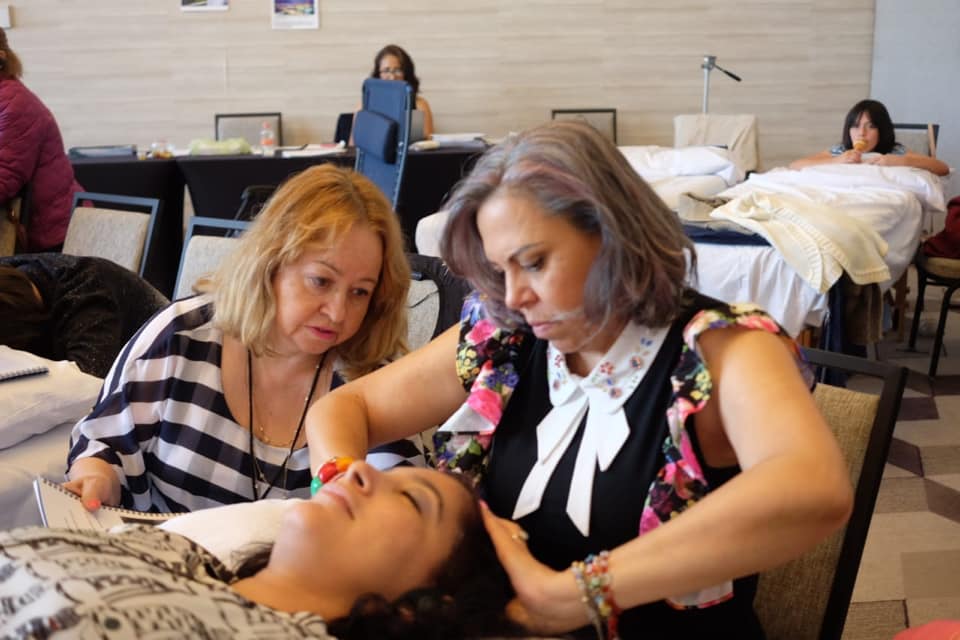 Introduction & Basics Classes
Happy Mouth™ Tasters(Intros) & Basics Classes with Shauna Teaken, World Wide Coordinator for Happy Mouth.
Now available to purchase as on online video class – more here
Happy Mouth Basics is where participants can learn some of the Happy Mouth head points to do sessions for Tooth Decay & Gum Disease and begin helping family and friends with their dental health.
This class is 3.5 hours, and the focus will be on learning how to run a Happy Mouth session for gum health and tooth decay – the most common dental health problems for most people. Participants will receive a manual including the charts showing the relevant head points to be activated, so that they can then run sessions on others.
The Basics Class cost is $270USD
You can now purchase a video recording  of the Happy Mouth Taster and the Basics class, and begin running Happy Mouth sessions.
Available with Greek, Portuguese, Russian, Spanish and French translation.
3 Day Happy Mouth Classes
The classes are information-rich as well as containing the activations for the various systems, clearings for past traumas and dramas around teeth, gums, eating, jaws, and communication, and participants were able to ask questions about their own dental health which led to even more fascinating insights.
Instructions are given for running the points as sessions on others, and participants practiced this in the class. In addition the manual contains the charts and instructions for accurate location of the points on the head, as well as protocols for delivering sessions.
The systems and points covered in the class include:
Dontal Generative System,
Bone & Lymph Restorative System,
TMJ Restorative System,
TMJ Generative System
Tooth Structural Integrity System,
Gingival Generative System,
Gingival Restorative System
Salivary Gland Generative System,
Hair Generation Activation Point
Youthening Activation Point
and a number other points.
Protocols to activate tooth buds to regrow teeth, gums and regenerate nerves is also given in the class.
Other topics covered include mercury amalgams, phobias about dentistry, receding gums, bone loss, clenching & grinding, dental implants, and wisdom teeth.
Purchase a recent class recording here
During the 3 day Happy Mouth classes, there's simply not enough time to fully cover all the energetics behind dental health.
So Shauna has put together a series which covers so much more called "Energetic Dentistry"  which uses the tools and processes of Happy Mouth but is not an official Happy Mouth class.
You do not have to have done a Happy Mouth class to access this series.
No Results Found
The page you requested could not be found. Try refining your search, or use the navigation above to locate the post.